Latest Casino Bonuses

The Green Felt Jungle
After more than 40 years of casino action and writing about gambling, I can assure my readers of one thing: it isn't easy to win at gambling.
While some games may be easier to beat than others, they are never a sure thing. Even the best poker and blackjack players lose, and those are both skilled games.
I was a staff writer for Card Player Magazine for a year
While we published many articles about poker's top players, I discovered a curious truth about those players. They would reveal a lot of truths about themselves, like where they were born, their early poker experiences, what tournaments they had conquered, and how much they had won. But they never described in detail their winning secrets.
The only poker player who did that was Doyle Brunson.
Doyle had enough confidence in his ability to give away all his secrets in his best-selling book, 'Super System.' He knew he could adjust his play to stay ahead of his opposition and he has proven that over the years.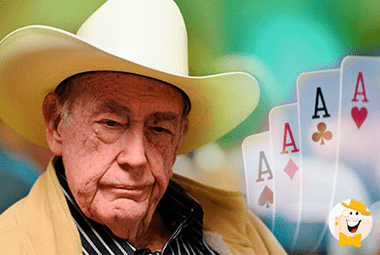 The green felt jungle, as an author called the casino world in a book, is a glamour-filled place that can be treacherous to the unwary, as many have discovered.
Let's take horse racing as an example:
There are horseplayers who have lost continuously at this sport of kings. They have tried dozens of systems and have enjoyed temporary success at the game. But in the long run, they find that nothing seems to work consistently. I know because I have tried my own systems on the horses. Sometimes I win but more often I find myself on the losing end.
I recently discovered a new system of horse handicapping that I tried at the Meadows, a casino that operates a harness racetrack near Washington, PA. The casino has a horse room that provides simulcasts of all the major thoroughbred and harness tracks in the United States.
Lo and behold, I won the first five races I played!
I am still refining the system, but I think it has some real possibilities. At least that is my theory and I am sticking to it.
The problem...
...with winning in the green felt jungle is that the average player has a limited amount of money while the casino owners have deep pockets. Players need to win fast or their bankroll can quickly disappear. The casino operators can just be there and let odds and time be their weapons to win.
Players need to keep their heads, use their powers of choice wisely, and know when to push their luck and when to quit if they want to have a hope of winning. Some do. Most of them, sadly, don't.
If you have a big winning day at a casino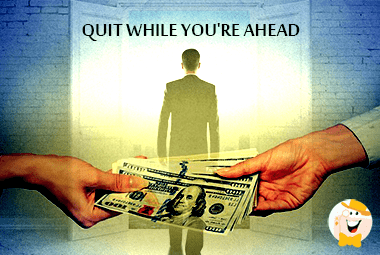 I strongly urge you to take some time off from the game. Relax. Enjoy life. Buy that car or another item you have been thinking about for a while. Go on that vacation. Visit an exotic place and live life to your heart's content.
Most winners do the exact opposite.
They never win enough to satisfy themselves. Instead of spending their money wisely (or even foolishly for their own enjoyment), they go right back into the tiger's den to parlay their win. And more often than not, it turns into a disaster.
Be smart. After you have satisfied yourself and spent some of that new-found money, return to the green felt jungle. Just be sure to watch out for the pitfalls.
Lady Luck is enticing...
...but she can be a fickle creature. Her lure is powerful but thinks of her as a siren sitting on the rocks, waving at sailors on boats passing in the night. If you get too close to those rocks, your life is in your hands.