Latest Casino Bonuses

Lonesome Cowboy
Don Gibson had the rugged good looks of a cowboy. He was born in Shelby,N.C., the son of a railroader and sharecropper. I had a friend from North Carolina who once described the letters N.C. as translating to 'No Cash,' and that was the way Gibson lived.
He became a pool hustler and learned to play poker. He also picked up a guitar and learned to play it. Somewhere along the line he discovered he had a decent singing voice.
He was in his early teens when he formed a band called 'Sons of the Soil.' They played for a local radio station and performed at area road houses. Somebody heard him sing and referred him to a music publishing house headed by Chet Atkins and Roy Acuff. They listened to Gibson's voice, nodded, and recorded him.
During my high school and college days, Gibson was one of my favorite vocalists. He had written and recorded a couple of the great classics of country western music including 'I Can't Stop Loving You,' 'Blue Blue Day,' 'Lonesome Number One', 'Sweet Dreams,' 'Oh Lonesome Me' and other songs that dealt with being lonely and love gone bad.
Over the years more than 700 performers including Ray Charles, Patsy Cline and Roy Orbison would record 'I Can't Stop Loving You,' which sold well over 30 million copies. Orbison did a highly successful album featuring only songs written by Gibson.
Although Gibson represented the clean-cut cowboy image that Atkins and Acuff wanted to promote, his personal life was dramatically different than his image. His success as a performer led to excessive drinking and drug binges. He admitted to an interviewer that 'the 1960s were a blur. I have no idea how I survived.'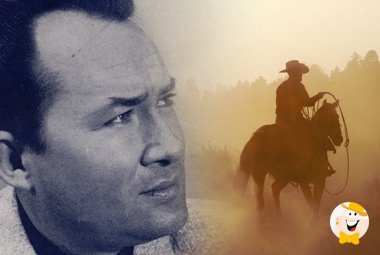 Gibson was popular on the concert circuit and often performed in Las Vegas. When he wasn't doing a show, he could be found at Sam's Town or the Aladdin Casinos which featured country western music and that appealed to the country cloud.
He finally stopped drinking and kicked his drug addiction. His career slowed down but he continued writing and recording songs until his death at the age of 75.
Today a Don Gibson theater exists in Shelby. It seats 400 and presents a history of Gibson's success as a songwriter and performer.
Gibson is buried in a cemetery in Shelby. You can check out his songs on You Tube. You'll like them.